Result of onion seeds cleaning
from impurities with color sorter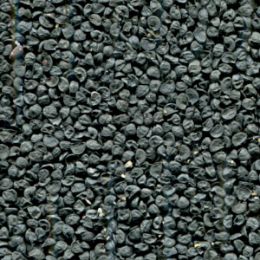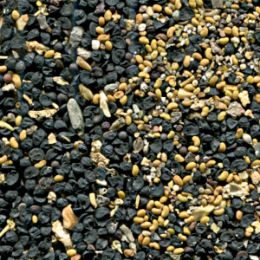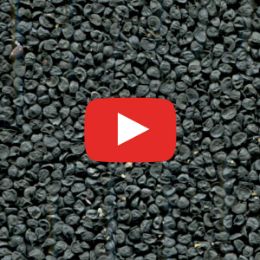 High quality certified seeds – the harvest basis. Cultivar is one of the most important factors for increasing yield capacity as well as agricultural machinery. These factors are the key to high and sustainable yield in several cases. 

Seed grain must meet certain requirements to quality stated by government standards. Seeds must have high sowing characteristics — cumulative attributes that characterize the degree of their suitability for sowing. Seed material is cleaned from impurities that reduce its quality. 

Seeds quality requirements
Cultivar
Class
Basic cultivar seeds, %
Reject, %
Including not more than
of the other plants seeds,
pcs. per 1 kg
from them are wild seeds,
шт. на 1 кг
Winter and summer soft wheat
I
II
III
99,0
98,5
97,0
1,0
1,5
3,0
10
40
200
5
20
50
Winter and summer rye
I
II
III
99,0
98,0
97,0
1,0
2,0
3,0
10
80
200
5
40
100
Millet
I
II
III
99,0
98,5
97,0
1,0
1,5
3,0
16
100
300
10
75
200
Pea
I
II
III
99,0
98,0
96,0
1,0
2,0
4,0
5
10
50
0
2
5
As a result of mechanical and biological contamination including infected grains, certified seeds sown from year to year gradually lose their positive qualities reducing yields. In case of mechanical contamination, seeds of less valuable cultivars, as well as hard-separable seeds of other plants mix with good seeds thus reducing the purity and quality of the cultivar.

Cleaning of seeds is a very significant problem, the solution of which is very important. This problem is especially acute while preparing seed material for small-seeded plants: vegetables, herbs, medicinal plants and flowers

Seed farms and agricultural producers sort seeds using grain cleaning machines as a part of pre-sowing preparation.

Seeds sorting by size (thickness, width, length) is performed using sieving machines. The seeds are separated by density using pneumatic sorting tables.

Color sorters perform an effective cleaning seeds from hard-separable weeds (wild oat seeds from oats, dodder from carrots, ergot from rye) as well as separating seeds that differ in surface condition. This equipment allows to get 99.9% purity of the product. After sorting by a color sorter the producer receives seeds that ensure uniform sowing and simultaneous growing of plants.