Result of pumpkin seed cleaning
from impurities with color sorter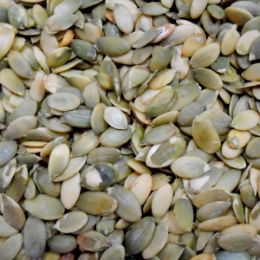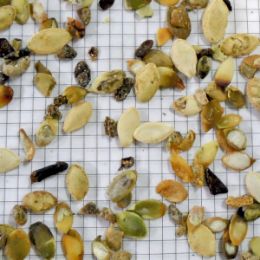 Pumpkin seed is the edible seed of a pumpkin or certain other cultivars of squash. The seeds are typically flat and asymmetrically oval, have a white outer husk, and are light green in color after the husk is removed.

Pumpkin seeds are a common ingredient in different national cuisines and are also roasted and served as a snack as well as a commercially produced and distributed packaged snack. The pressed oil of the roasted seeds is also used in Central and Eastern Europe as cuisine. Pumpkin seeds can also be made into a nut butter. Pumpkin seeds can also be used steeped in neutral alcohol.